Info Sessions: Highlights
We are happy to announce that last week's info sessions (2/9 and 2/10) were a great success! 
Thank you to everyone who attended! And for those of you who were not able to make it, here's a quick overview of what was discussed:
Who are we?

Meet the team!

Mission & Values

What do we do?

Our goals & initiatives this year

What's in it for you?

General & industry-specific events

Leadership positions

Exclusive WIB-member opportunities
Who are we?
UCSC Women in Business (WIB) is a new student organization on campus that is holistic with a balanced focus on developing a strong business acumen. WIB welcomes students from all majors and backgrounds to join a community built on passion and wonder for business related problem-solving.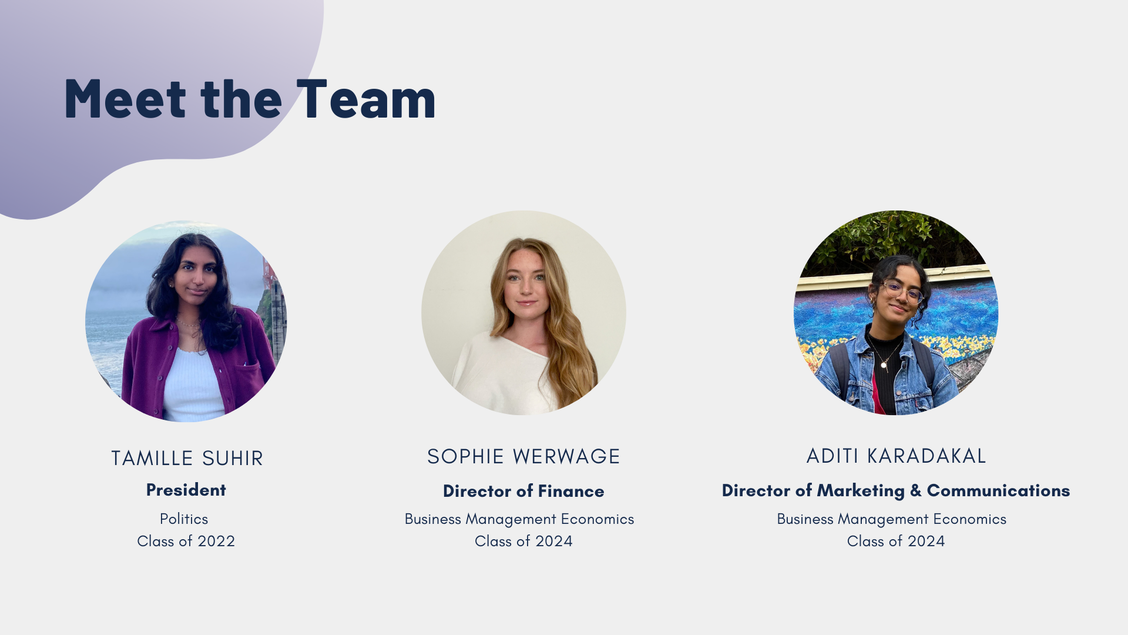 Mission & Values
Our mission: to (1) redefine "business" as a way of thinking; (2) develop a strong business acumen; (3) help students navigate their preferred industry
What do we do?
As a new student organization, we are focusing on three major initiatives this year:
Building a strong professional network; corporate + academic partners

Forming our Industry Interest Groups

Launching WIB Review
What's in it for you?
As a member of UCSC Women in Business, you can explore a wide variety of career pathways, internships, externships, among other professional opportunities at different companies within different industry areas.

Expand your industry knowledge through our industry interest groups, where you can learn about the respective industry trends, some of the big business and operations problems to solve, specialized career paths, etc.
Additionally, members are invited to take on leadership roles at WIB. Something you can speak passionately about in a future job interview!

Whether it's through joining our club's leadership team through a Board Associate or Director position; or leading a case study and coordinating industry-specific events as Head of an Industry Interest Group; this student org supports your personal and professional growth through leadership opportunities.
Available Positions in WIB's Leadership
For more information on our BA positions, feel free to reach out to the Director related to the board (in the case of Operations, please contact Tamille).
Marketing & Communications - Aditi (akaradak@ucsc.edu)
Finance - Sophie (swerwage@ucsc.edu)
WIB Member Interest Form
If you are interested in becoming a member this year, please click the following link to fill out our WIB Member Interest form (~ 2 min.) and indicate your desired membership role and industry preferences.

WIB Member Interest Form: https://forms.gle/2wAP3yrAnfH4JowP7